Palm Beach County, FL, December 17, 2014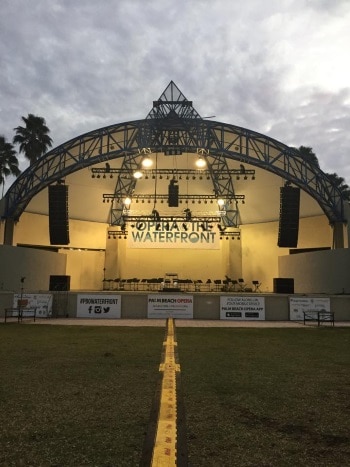 Most seasoned Opera lovers find it easy to become swept up and lose themselves in a sea of incredible voices. The trouble is, if they don't speak Italian, French, German, or are familiar with the numerous operatic story lines, they can become lost– literally. To help English speakers, the Palm Beach Opera developed a real-time translation application to provide smartphone and tablet users the ability to follow along with the story. This application is important because it brings a richer and more immersive experience to the performance. Having this application is great, but how do you provide access to as many as 3000 guests at a time? The Palm Beach Opera turned to PalmTech for help. PalmTech designed a powerful, high capacity network to ensure that everyone would have a great connection to the service. In addition, the technology PalmTech deployed was able to provide an estimated attendance by counting the number of devices in the area - even if they were not directly connected to the Opera's internet system.
For more information on how PalmTech can design a custom built computer network for your organization, please contact Chuck Poole at 561-969-1616 or via email at [email protected].