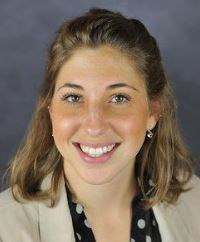 Steffi joins the PalmTech family after leaving the nonprofit industrymost recently from Girl Scouts of Southeast Florida where she whipped up graphic designs and ate lots of Girl Scouts Cookies. Her journey began at college in Georgia working for the school newspaper. It was there that she discovered her knack for obsessive editing and some killer marketing moves.
Steffi made her way to Sunny South Florida two years ago. That sun must have gotten to her because she often mistakes herself for Steffi Graf on the tennis court. She is a lover of all shapes, sizes and flavors of chocolate except unsweet chocolate (like anyone actually likes that stuff anyways). If you want to watch her heart skip a beat, wave something sparkly and colorful in her face and enough said.
Steffi says she is pumped to be a part of PalmTech and she is ready to conquer this ever changing industry!