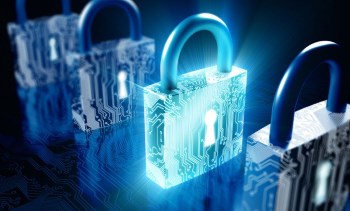 In the world of technology no topic is getting more attention than cybersecurity, and just as popular is the concern over law firms being targeted for cyber attacks. Is your firm doing enough? Though no database is impenetrable, there are a few simple steps that every law firm should be taking to best protect its clients, vendors, and employees.
The first is encryption, encryption, encryption. It is the first line of defense against hacking, and if you or your employees are NOT using encryption, you are leaving your system extremely vulnerable. Any private information that is coming into or being sent out by a firm should be encrypted, including emails and cloud storage. In addition, make sure to encrypt laptops and smart devices.
Review your data security policies and plans every year, including business continuity, disaster recovery, password policies, personal device policies, etc. Consider investments like a security assessment or penetration testing to evaluate your system's strengths and weaknesses. Be sure you have cyber insurance in place, and review your coverage thoroughly.
Perhaps the most important step is educating your users, and it should be treated as such. Secure user protocols can sometimes seem tedious and unnecessary, but they are often the crucial element for preventing a breach. Offer yearly instruction on policies, security, and plans. Ensure your employees are kept updated on the latest cybersecurity news. Education like this can help shift attitudes on the importance of data protection, and as a result, create a safer environment for your firm.
Though threats to our privacy may be increasing, the practices listed above will go a long way to helping your firm avoid an attack. By talking with your IT professionals, you can learn what options are right for your firm, and how best to implement them.
Call us at (561)969-1616 and we can help. In fact, during the month of October, we are offering you a FREE Cybersecurity Audit ($897 Value). This audit will give you the answers necessary to determine if your firm's network is secure against cybercriminals. Visit www.palmtech.net/haunted/ by October 31st and complete the form to claim your FREE audit.
*Offer valid to qualified new prospective businesses with 10 or more computers and a minimum of 1 server.