We have all made this mistake one time or another in our lives: you have been sitting in front of your computer working diligently to meet a deadline, and a wave of relief comes crashing over you as you hit that save button. You are feeling a sense of gratification as you prepare to send off hours of hard work to your boss or client; but then, the inconceivable happens. With weary eyes of disbelief, you are now staring at your screen trying to process what just happened. Instead of hitting the Insert button to attach your document, you hit DELETE!? Hours of work lost, gone, bye-bye. Now, just imagine if you lost a weeks' worth of work, a month, or every single file your company has ever compiled…

Losing data is not just a result of human error, the number of cyber breaches and data theft amongst organizations are increasing significantly. In a worldwide study, Thales Group reveals that 49% of organizations suffered a data breach in just one quarter of 2020. Ransomware attacks will steal and hold ransom of businesses precious files, encrypt them, and force the victims to pay a hefty price for the decryption key—16.2 days is the average downtime of a ransomware attack, with the average cost of up to $11,600 per minute. That is upwards of $74,000 an hour depending on the size of your enterprise. Since smaller businesses lack a disaster response and recovery team, 40-60% of them will never reopen after a data breach. Instead of gambling with hackers, make sure your company is properly backing up all data to a secure location, so your business does not become another statistic.
But where should I back up my data?
Isn't all my data secure in the Cloud?
Are external hard drives reliable?
Do I have to back up everything?
If these are some of the questions you are asking yourself right now, do not fret. Within this article, you will discover the pros and the risks of backing up your data to Cloud Storage and to external hard drives.



Where should I back up my data?
If you are teetering back and forth between backing up your files to the Cloud or to an external hard drive, my advice to you is: both. Both methods have their up- and down sides, but in my 18 years since starting PalmTech Computer Solutions I have learned that you can never be too safe, and redundant, when making sure your data is accounted for. That is why our data, and the data of our clients, are not just being backed up to external hard drives or the Cloud, and relocating external drives to another off-prem location for additional safe keeping.
Isn't all my data secure in the Cloud?
Protecting your data and business' livelihood means coming to terms that no situation is impossible. The Cloud provides:
Secure storage for your data
Data recovery and transmission
Universal accessibility no matter where you are in the world
Most Cloud storage requires a monthly subscriptions and upgrades as you need more capacity to store all your data. Although the convenience of accessing and recovering your data in an instant is enticing, it would be naïve to exclusively rely on Cloud services. Risks might be minimal, but risks are still possibilities. There is the chance of the site closing, being locked out of your Cloud account, or worse, your Cloud account being hacked. Not to mention that you need reliable internet connection to retrieve your files. Although Cloud severs are reliable in backing up and recovering your data, Cloud technology is not foolproof.

Are external hard drives reliable?
External hard drives are quick, easy, and affordable. Having a physical backup in addition to the cloud is a must. External hard drives are:
Relatively inexpensive
Easy to find
Come with software that allow you to schedule backups, that way you never have to remember to back it up yourself (just be sure to test it before first).
Great for quick restores. Much faster than the cloud.
By exclusively relying on hard drives to store thousands, if not millions, of dollars of your company's intellectual data, you are taking your chances with fire and water damage, theft, and hard drive failure. Not to mention when you inevitably get the alert Low Disk Space. Although external hard drives may not be as convenient as the Cloud when accessing and storing your data, they are extremely fast and reliable if you keep them physically safe and secure from hazards.
Do I have to back up everything?
Whether you are a business owner or an individual who just loves to take a bunch of pictures of your cat, the answer is the same: YES. Whether it is to the Cloud or to an external drive or both, it is vital to back up all data that is significant to you, your livelihood, or your business.  If you have a server, or your business has a server, we advise that you save all data to the server—and be sure to save it in Image Format. This way, if your computer decides it has taken its' last breath, all your files are still tucked away sleeping safe and sound.
Being security experts, PalmTech is regularly hired by third-parties to clean up ransomware attacks.  We have engaged with many prospective clients who have experienced a cyber-attack where all their data was lost. Losing all your company's data is a serious and unfortunate event that can put you out of business; if you have a solid backup that is tested daily, you should be able to recover your data and get back up running again with minimal downtime.  Contact us for a complimentary checklist and evaluation to grade your current backup systems against industry best practices.
References: Ransomware Costs Double in Q4 as Ryuk Sodinokibi Proliferate (coveware.com); Business Data loss and Disaster Recovery Statistics in 2021 (comparitech.com); FEMA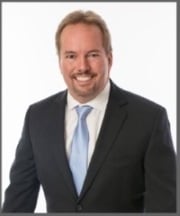 About the Author: Chuck Poole, CISSP, CEO of PalmTech Computer Solutions
More than 40 years ago, Chuck Poole set his eyes on one of the first "Personal Computers" commercially available and it was love at first sight. He was so enamored with computers that some people worried he might never do anything else - and they were absolutely right. Learn More.