Greenacres IT Support
Business owners spend too much of their day trying to handle recurring IT issues when they could be devising plans to grow their business. PalmTech's IT Support takes care of the former so you can focus on the latter.
Businesses in Greenacres can expect enhanced operational efficiency and gain a competitive edge with the help of our IT support services.
PalmTech Computer Solutions's IT Support services provide your business with:
Scalability – you can add or remove services whenever required
Enhanced uptime – with customized IT that is based on your organization's needs
Predictable budgeting – we offer a flat rate IT plan that keeps you financially sound
24x7x365 protection – prevent external threats from infiltrating your network and data
Modern businesses require the right combination of IT resources and tech support. Find that perfect balance with PalmTech Computer Solutions today.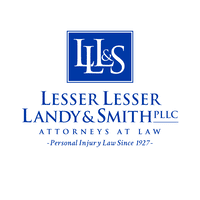 Grateful For PalmTech's Protection Over The Years
"It's a crazy world, as I get at least a couple of "official" looking spam emails every day. Someone (or some bot) took the image of me and my partners along with our catchphrase of "over 265 years of experience" ...Read More
Gary S. Lesser
Managing Partner
Lesser, Lesser, Landy & Smith, PLLC