If You Think Your Legal Firm Is HIPAA and FIPA Compliant, Think Again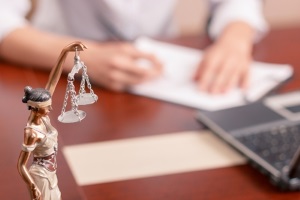 If your practice handles Personal Injury, Medical Malpractice, Worker's Compensation, Elder Law, or catalogs ANY personally identifiable information, you must comply with State and Federal law.
The reason I know you aren't compliant is that one of the requirements of the law is an annual audit.  (Cite rule) Much like an accounting audit, this question and answer review should be completed by a third-party expert. It's quick and easy.
Have you put your staff through a training course that teaches them many of the most critical rules of HIPAA and FIPA compliance. (Cite rule) This is a requirement for legal firms in order to be compliant.
The good news is that for most law firms, staying in compliance does not have to be overly complicated. PalmTech has prepared a 5-point "self check" so that you can quickly evaluate your exposure and compliance with the latest rules. Contact us for your free mini-audit guide.