Office 365 by PalmTech
Best-in-class productivity suite made even better!
Today's fast-paced business environment means you need to work smarter and more efficiently than ever before if you want to stay competitive. To achieve this, you need powerful technology solutions that ease your day-to-day work processes, boost collaboration and enhance productivity. This is exactly where PalmTech's Office 365 solutions come in.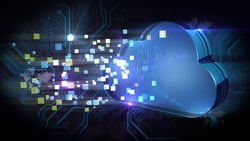 Anywhere Access
Office 365 lets you enjoy best-in-class business suite with which you're already familiar, enhanced with advanced features through the cloud including anytime, anywhere access. Improve productivity and collaboration by giving your employees freedom to work whenever and wherever they need. Access critical files and documents effortlessly and bring your office with you on-the-go with ease.
Seamless Collaboration
With features like enterprise email, online file sharing and business class social media platform like Yammer, collaboration has never been easier. Enjoy real-time file access across multiple device and edit files and documents seamlessly without having to be in the office. Boost communication, reduce room for error and enhance workflow effectively like never before.
Robust Security
PalmTech's Office 365 equips you with customizable permission access and security controls, allowing you to grant access to files and documents according to your changing needs. And with a industry-leading data center that comes with robust build-in data loss prevention, you'll never have to worry about losing your critical data again. What's more, Office 365 guarantees a 99.9% uptime and meets leading global compliance standards including HIPAA, FISMA and ISO 27001; allowing you to work with complete peace of mind.