West Palm Beach IT Support | IT Support Services West Palm Beach
Attention Business Owners:
Are You Sick and Tired of Dealing With Computer Guys That Are Impossible to Reach, Won't Follow Through, Can't Fix Things Right, and Nickel and Dime You for Everything That They Do?
If so, give us a call and let us show you how fast, friendly, and highly responsive
IT services should be delivered to your business.: (561) 969-1616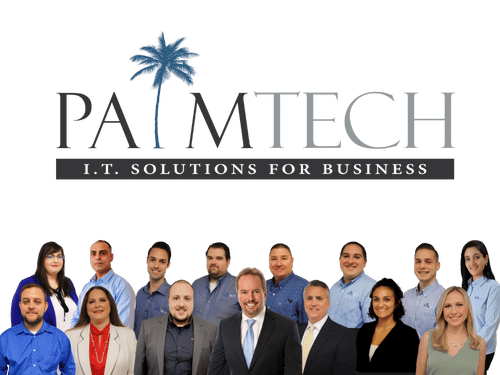 Do you own a small business and are you having some trouble with your computer networking? Do you think you could use IT support from a few more information technology engineers to clear up any problems you may have regarding your networking or systems administration?
West Palm Beach IT Support Services
Palm Tech is an IT Support company in West Palm Beach that deals with the maintenance and security of office computer systems. Our highly-skilled staff is able to troubleshoot and solve any problem a small business may be having with their local intranet. We work best in larger environments of more than fifteen terminals, but can also manage smaller situations. Our highly ethical code of conduct ensures that your data remains safe throughout the entire process of our IT services.
What Sets Our IT Support Services Apart
Of all the IT Support Service companies in West Palm Beach, what sets us apart is our dedication to our customers. We are always available to take calls during business hours, making our technical staff available for use by our clients as soon as possible. We believe in giving you the best that Palm Beach has to offer, and to that end, our engineers are all home-grown and trained professionals.
We are so sure about our service that we make the promise that you will enjoy your Palm Tech service, backed by a 100% money-back guarantee, no questions asked. We believe, above all, in professional behavior and a code of conduct that is second to none in the industry today.
What IT Services does PalmTech Provide?
Our IT Support Services include a number of managed and on-demand services that cater to a wide variety of clientele. We have extensive experience backed by the training of thirteen of the best IT engineers in all of Palm Beach County. Our managed IT services are based around the idea that you get reliable and dependable service without having to worry too much about the overall cost.
Our on-demand services allow businesses to access emergency repair services and have our technical professionals diagnose and solve problems for you. Our suite of IT services for small business also includes network support services and computer consulting. For larger companies we offer the convenience of server repair as well as other IT services for small business.
Having the Right IT Support Partner in West Palm Beach
Quite a lot of small business professionals are afraid of having their technology fail on them, and with good reason. The world today is made up heavily of technology that the average layman knows nothing about. The very worst thing that can happen to an office is having their technological edge fail. It can lead to localized chaos and finding a technician that is able to repair the problem can be difficult. Many times, the IT technician or engineer isn't really sure how to solve the problem and tries something till it works. We have by far the best IT professionals in West Palm Beach.
Best IT Engineers
At Palm Tech, we believe in knowing exactly what we're doing. Our IT Engineers are trained in diagnosing, troubleshooting and even developing repair methods for problems that we have not yet encountered. We are prepared for everything that the tech world can give us and we offer our excellent service to you, either on a case-by-case basis or through our managed IT solutions.
An End to Unprofessional IT
What Palm Tech is trying to do is to usher in a new paradigm for IT support services. We believe that the IT fraternity has gotten to the point where many IT support companies have become lackadaisical in their response to their clients. We are trying to change that by reintroducing responsible, professional behavior into our IT support services.
Managed and On-Demand Services
Both our managed services and on demand services display a high quality of workmanship and accountability that are the hallmarks of our business model. We believe in getting the job done efficiently. All of our employees are professional, supportive and courteous.
Professional IT Support
We always answer your calls when they come in and try our best to schedule you based on our prior commitments so that you don't have to remain waiting for a technician for an unspecified length of time. We are interested in raising the bar on professional behavior in the IT support sector.
Our 100% Money Back Guarantee
What Palm Tech offers you in its 100% money back guarantee is long term peace of mind and comfort. Our IT support services incorporate the most cutting edge methods and service techniques in order to ensure that your systems are performing to the best of their abilities.
If you're interested in having us check your systems, we urge you to call us or fill out the contact form and we will get back to you as soon as we can to schedule a visit. Your computers are the lifeline of your business. Take care of your system performance before it's too late.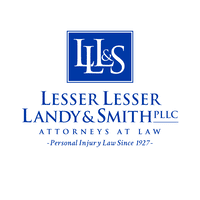 Grateful For PalmTech's Protection Over The Years
"It's a crazy world, as I get at least a couple of "official" looking spam emails every day. Someone (or some bot) took the image of me and my partners along with our catchphrase of "over 265 years of experience" ...Read More
Gary S. Lesser
Managing Partner
Lesser, Lesser, Landy & Smith, PLLC