CityPlace, a dynamic and energetic shopping, dining, and entertainment destination in Palm Beach County, officially opened in October of 2000. Located in the heart of Downtown West Palm Beach, it offers an amazing mix of shops, restaurants, and entertainment venues. Over 80 national stores are found at CityPlace with 750,000 to 1 Million people who visit CityPlace.com per year.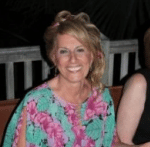 Nina Amodio is the assistant to th e General Manager. She coordinates IT and other services at CityPlace. "Technology has grown in leaps and bounds within the 8 years that I have been at CityPlace. PalmTech has been instrumental in helping us stay on top of our technology game, integrating state of the art technology. Hands down, PalmTech is one of our biggest assets at CityPlace".
"PlamTech's support is ALWAYS there when needed, day or night and they always have our best interest in mind. I am sure there are other companies who do a reasonably good job; concerning CityPlace, PalmTech supersedes everyone in the industry."
"PalmTech has facilitated CityPlace Retail's growth in technology while being our safety net, always making sure every detail is complete and working at its optimum performance. Dependability and knowledge are their biggest strengths. Personally, I NEVER has to worry if an issue occurs at CityPlace, because I know PalmTech's support, knowledge, and reliability are present." - Nina Amodio, CityPlace Retail