CCTV West Palm Beach And
Security Surveillance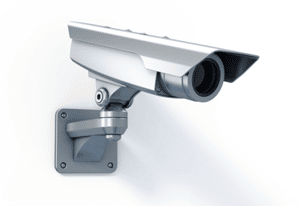 Security Camera Installation West Palm Beach
Not everyone can afford a security guard, but a CCTV West Palm Beach security surveillance system can be tailored to fit your budget – and it may earn you lower insurance rates as well! Wouldn't you feel more secure knowing that if a problem occurred at your business, you could discover exactly what had happened – and provide visual evidence to law enforcement?
For the very best in security, you need a complete protection plan that includes electronic security and video surveillance. If you have been looking into security systems for your business, CCTV Security Surveillance solutions Ft. Lauderdale from PalmTech are the cost-effective, state-of-the-art answer. We provide security camera installation at the right price.
The benefits of CCTV West Palm Beach Security Surveillance include:
Deterring Theft, Vandalism and Mischief
Enhancing Employee Safety
Protecting Company and Employee Property
Always-On-Duty Security
Potentially Lower Insurance Premiums
What's happening at the loading dock? Who was outside your front door at 11pm? Did your customer really slip and fall in a parking lot oil slick? With closed circuit TV (CCTV) Security Surveillance and security camera installation from PalmTech in West Palm Beach, you can rest easy knowing your business, staff and most critical assets are safe from all that's out there. Plus, CCTV systems also serve as a deterrent to crime – savvy burglars look for opportunities where they won't be caught in the act.
CCTV Security Surveillance systems are smart and proactive. They can generate alerts, paging or emailing you if unexpected activity occurs during certain hours. For example, if your loading dock door opens at 3am, you probably want to know about it right away – as well as have it documented.
Safeguard what matters most.