On Demand Services
On Demand Services

It's like having your own IT department – one hour at a time
As a small business, you may not need a lot of IT support, but when you do need it, you need it NOW. Unfortunately, the last minute is not the best time to find a quality IT service provider. Get ahead of the game by lining up your technology A-team before disaster strikes.
On Demand Services West Palm Beach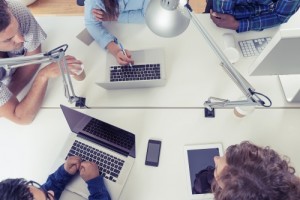 At PalmTech Computer Solutions, we know that IT services for small businesses covers an enormous range of needs, from server repair to IT network support  and everything in between. We also know that almost any minor hitch can impede productivity for hours at a time, which is especially problematic for small businesses that use computers and technology as an integral component of day to day business. PalmTech can help keep your business running smoothly and provide computer support services quickly and efficiently, whenever you need them.
This is because at PalmTech, we know that nothing matters more to your business than your loyal clients. This is why we provide IT network support and other assistance to small businesses so that you can make sure your clients are not kept waiting for your services to be up and running again, no matter what service you provide.
According to a You Gov survey, 42% of small businesses owners reported that "technology not working" is their number one anxiety.
With on demand IT services from PalmTech Computer Solutions you get:
A complete IT department at your disposal. At PalmTech, you will find experienced support whenever you need it. Our experts can provide computer support services at any time, and fast. By outsourcing your IT needs to PalmTech, you will find that you almost have your very own IT department working for your individual technological needs. If you contact us ahead of time, you will be on our radar so that we can provide IT services for small businesses anywhere in the West Palm Beach area, whenever they are needed.
Flexibility. With on-demand services at PalmTech, you pay only for what you need, as you need it. Instead of having IT services constantly monitor how well your technology is functioning, you can call PalmTech in the case of any issue that may crop up with your equipment. Our team of experts provides the most professional computer support services at the drop of a hat, with the knowledge that you are paying for individualized services for the unique needs of your business whenever they happen to occur.
Fast response times. With PalmTech, you can make sure that you get back to business as quickly as possible. We know how urgent small business support needs are, which is why computer support services can come to you immediately and provide fast and reliable support to help your business get itself back to its normal level of functioning. At PalmTech, we want to make sure that your business loses as little work time as possible so that you can make sure you are not keeping your clients waiting.
PalmTech's on demand IT services provide you with reliable, high-quality technology services that are never more than a phone call away. Our experts are quite literally on demand to help you and your business make sure that you get back to what matters most as soon as you possibly can after a technological emergency takes place. We don't want your business to be hindered because of a fault in technology. We will be there whenever you need us.
Any chance something might go wrong with your IT in the next six months?