IT Consulting & Implementation

Using Technology as a Tool to Solve Business Challenges
IT Consulting West Palm Beach
When it comes to identifying the technology you need to run your business, it can be challenging to discern the best solution for your organization. PalmTech Computer Solutions does more than just sell technology; we combine IT and small business consulting expertise to develop technology solutions to meet real business challenges.
PalmTech becomes a virtual extension of our clients' businesses, helping them develop and maintain a technology strategy that aligns with their business needs and goals.
Most Reliable Computer Consulting in West Palm Beach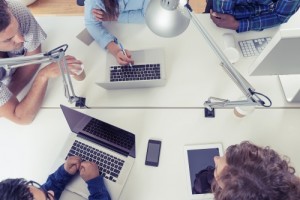 We provide the most reliable IT and computer consulting services around. Our experts are always available to help your business reach its full potential through the use of the technology best suited to you. Our computer consulting services can provide insight into the best ways to use technology for your business needs and objectives. We will provide solid advice and recommendations around, with no ties to any one vendor. Our computer consultants strive to understand the individual personality of each business we work with and provide specialized expertise to help you and your business thrive with the effective use of technology.
Of course, the PalmTech approach to computer consulting isn't just about advice – it's also about IT implementation. With our computer consulting service, we also provide the people-power that it takes to install the equipment and software of your choice, and even offer network support services and other maintenance assistance to keep it running smoothly.
Located in West Palm Beach, PalmTech won't just saddle you with equipment and leave you alone. We are happy to remain your go-to computer consultant, with new recommendations and on-call service for maintaining your technology and equipment and making sure it continues to operate optimally. We want you to get the most out of your money, which is why our experts provide some of the best IT support services out there, from managed services to on demand services and more.
With IT Consulting from PalmTech, you can expect:
Vendor-agnostic solutions. Our computer consultants offer solutions that are based on known technology standards and best practices, rather than being tied to any one brand. As a result, you can be sure that you are getting exactly what you need from your equipment and software. Our computer consulting services are all about helping your business by providing advice for and access to the best technology available.
 Technology and business acumen. At PalmTech, our computer and IT consulting experts possess a unique mix often missing from other providers: a blend of business intelligence and technological expertise. As a result, we have a leg up for helping your business find and implement the most effective, current, and operational IT available. When it comes to your business goals, we are right behind you. We believe that technology is not just an asset to your business – it's a necessary part of your strategy, and requires a strategy all on its own.
Full IT Services. Our myriad of IT services include planning, procurement, implementation, and ongoing management of technology. Our IT and computer consulting services will make recommendations in order help you to strategize with all the objectives of your business in mind, and then acquire the right technology to meet your specific needs and goals. We will install hardware and software. If for some reason something goes wrong, we will also help you continue to maintain your technology, both remotely and on demand in your office. Our maintenance is quick and effective, so you can get back to work right away free of concerns.
PalmTech becomes a virtual extension of our clients' businesses, helping them develop and maintain a technology strategy that aligns with their business needs and goals.
Ready to realize the power of the right technology to transform your business?