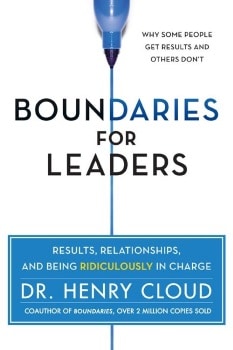 Being an effective leader requires more than tracking employee performance and guiding your team to success. You need to create a business environment that enables your team to function at their highest potential.
In "Boundaries for Leaders," Dr. Henry Cloud breaks down seven "leadership boundaries" that are crucial to maximizing productivity and success throughout your organization, from facilitating employee focus on what matters most, to identifying ways for your team to take ownership of projects in order to drive results.
If you're a leader in any capacity, it's a vital read that will give you a big-picture overview of strategies to push your team to the next level.