As a business owner, it seems like the long list of items that require your immediate attention keeps getting longer and longer. As that annoying list continues to grow, it becomes easier to place things on the back burner, let them simmer into the abyss, until they are unintentionally forgotten…at least until you are rudely awakened by the smoke detector reminding you of what is now the biggest mistake of your life.
One of the reasons that businesses choose to outsource their IT needs to a Managed Service Provider (MSP) is the ever-growing laundry list of necessary tasks that not only become overwhelming, but can quickly result in larger security and technical issues if not addressed. Handing off that wooden spoon and allowing the MSP to tend to the back burners enables business owners to focus on their core business and clients.
Choosing the right MSP for all your IT needs is a decision of great magnitude. You are about to share your highly-sensitive data with a third party, you are entrusting them to resolve any and all technical and hardware issues in a timely manner so business can resume seamlessly, and you are relying on them to protect your business from unexpected disasters, threats, and attacks on your network. You need a provider who is competent, well-versed in problem solving, and proactive in CyberSecurity…but the thought of finding a highly qualified IT provider who you can trust, WITHOUT breaking the bank sounds…well, near impossible.
Delegating your IT needs to a trusted MSP has proven to be more cost efficient in the long term and gives you peace of mind knowing that you have got a sous chef to keep anything from catching fire. You will find yourself saving costs from retaining an in-house IT department allowing you to free up internal staff, control outgoing expenses, and increase your return on investment. No more spending endless hours finding and hiring an overpriced IT specialist to train and manage your IT branch—now businesses are competing to serve your IT needs, making it a little bit easier to find a service that fits your budget. Outsourcing to the right provider will ultimately minimize downtime and maximize productivity allowing you to focus on other pursuits necessary for your business to thrive.
But how much do quality IT services cost nowadays? The appropriate fee will certainly vary from market to market, and the complexity of the network is a significant contributing factor. It is imperative that you, the customer, and the service providers discuss and understand what outcomes your business needs—that way they can give the most accurate quote to execute the elements in achieving that outcome. Since the world of IT is virtually limitless, there are usually an array of packages that offer coverage over a wide scope of services. IT consulting and services are typically rated at a minimum of $150 an hour during normal business hours.
Here is exactly what you need to know when choosing an MSP to outsource your IT needs: costs for IT consulting and services vary on a case-by-case basis (yes, I know you have probably heard this countless times now). Different levels of services have different base rates. If you are a larger business with many employees, clients, and personnel, selecting a managed service agreement that covers a broader field of work for, let's say a flat $2,500 a month, might be a better financial decision than purchasing a package with a rate of $160 an hour. After addressing your business' IT needs and assessing your current network infrastructure, you and your potential provider can determine what package or combination of services is best suited for your business and your budget.
In the 18 years that PalmTech has been around, we have had a large and varying demographic of clientele. It would be ignorant to say that all clients have the same exact needs. Some clients already have a compliant infrastructure in place and flourish with minimal consulting from us. Others need the manpower of multiple Systems Engineers to successfully resolve a server malfunction. We find that offering differing layers of services is the only way to meet the needs of each unique client. Once your network infrastructure has been assessed, you might hear that you need to upgrade your infrastructure, costing you to fork up more money upfront. Or your current infrastructure might be completely compliant in protecting against breaches and cyber-attacks, leaving you to feel confident in choosing a less strenuous service agreement.
Whether you are paying the standard hourly rates or selecting a package with an agreed service for payment, your decision should be determined based on your current IT composition and your IT goals moving forward. Some key variances to keep in mind when finding an MSP compatible with your budget are number of users, devices and machines, labor, maintenance, etc. You might be expected to invest more time and money to upgrade your current setup, or you might choose to upgrade incrementally as time goes on and machines start to wear down.
We here at PalmTech experience the ever-evolving world of IT every day. We understand all too well the stress and doubt that sets in when technology is working against you. That is why, in addition to offering a multitude of agreement plans to best accommodate our clients, we carry out our core value every day—providing a white glove experience in every situation, big or small, no matter the client—so they can feel confident and comfortable leaving the back burners for us to take care of. Regardless of your company size or your current IT foundation, at the end of the day you must choose the MSP who will protect your company from loss, best help your business achieve the IT outcomes desired, and allow you to pursue your other professional endeavors with ease.
If you have questions or if you need assistance with your IT services, please contact us at 561-969-1616. We would love the opportunity to speak with you!
Visit our blog for related articles:
The Cost Of Outsourcing Your IT Needs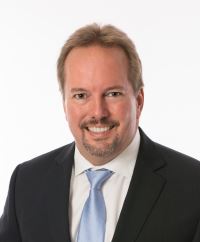 About the Author
More than 40 years ago, Chuck Poole set his eyes on one of the first "Personal Computers" commercially available and it was love at first sight. He was so enamored with computers that some people worried he might never do anything else - and they were absolutely right. Learn more